Service Types
Across the United States, 3,000+ work comp professionals use DaisyBill.
Professional
Pharmacy
ASC
Outpatient
Medical-Legal
IME
Copy Service
And More
Workflow Simplified
DaisyBill automatically tells billers the next required step to receive payment. The Smart Task Dashboard replaces spreadsheets with organized, friendly automated staff reminders that guarantee every bill is paid timely and correctly.
View More Features
Fast Payments
Electronic billing means you receive payment in an average of 19 days (and in as little as 5 days). Using DaisyBill drastically reduces the drawn-out accounts receivable that usually bog down workers' compensation collections. Our transparent data shows how fast each claims administrator pays its bills. View DaisyBill's average days to payment data.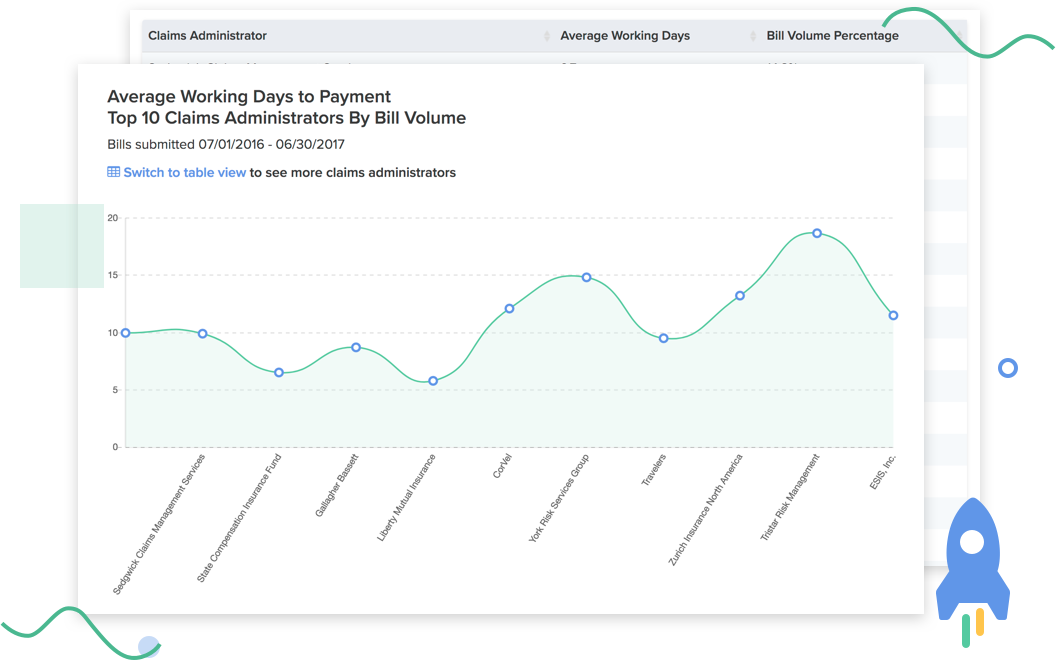 Seamless Integration
Integrate with DaisyBill. Our platform delivers the most robust, full-service data integration solutions on the market. We offer dynamic integration options that can adapt to your organization's unique needs, including:
API
837 Integration
Flat file (CSV or Excel)
Attachment Import
Customized Integration
Ready for Easy Workers' Comp Billing?
Get news you can use: fee alerts, billing tips, and webinar announcements for CA workers' comp billing.